Hello, I'm Mahmoud Ahmadinejad, president of Iran, and we're
holding a conference
to help clear up any misconceptions you may have about the myth of the so-called "Holocaust." I want to thank Basil for allowing me the opportunity to help educate you on the Zionist lie that so many accept as fact.
To that end, Basil says he's helped find the actual perpetrators of the hoax. Now, we're offering this exclusive exposé.
Let's hear from the first admitted hoaxer.
My name is Hedwig Erlanger, and I freely admit that I helped perpetrate the myth of the Holocaust. It was a horrible thing I did, helping tell that lie and I am truly, truly sorry.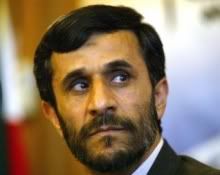 What's going on here?
I'm admitting the Holocaust was a hoax. You say it was a hoax, right?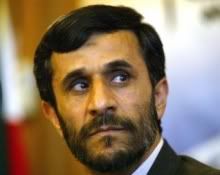 Um, yeah, but...
Well, I'm here to help. I'm the proof that the Holocaust was a hoax.
Me, too.
And us, too. We all were a part of making people think the Holocaust really happened. We lied. We're sorry.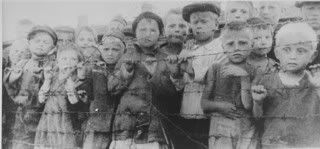 We didn't want to tell the lie, either, but Mom and Dad made us. Dirty rotten Jews!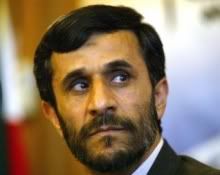 Um...
Yeah, Mr. President. I told the lie, too. I don't know what came over me.
It started out as a joke. Then it kind of got out of hand. The truth is, the Nazis were just the nicest people. But we were sitting around one day, drinking the blood of children, when someone said, "Hey, let's tell everyone that Nazis are killing us" ...
Yeah, that was me. Sorry!
... then somebody picked a number. What was it, 100,000?
Then somebody said "a million" ... and we all laughed.
Then Isidor said, "Hey, why stop there. If they believe one-million, they'll believe six-million."
So, anyway, one thing led to another.
Like I said, we made up the Holocaust. It was just a joke that got out of hand. And by the time we all came to our senses, it was too late.
We know it was wrong. But we just kinda got caught up. But we promise we won't do it again.
Never again.
See also: